THANK YOU FOR YOUR VOTES!!!!!
I am SO, SO honoured to place BRONZE in The Coast, Halifax's Weekly Best Classical Artist/Group Category!!!! Congrats to all the winners and nominees in our category and across the board!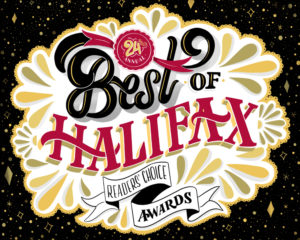 You have made this Halifax singer one happy lady!! The support surrounding me and my career feels incredible and makes me want to do so much more. Thank you for this incredible lift.
Thank you for supporting classical music and musicians.
I am humbled and grateful.